See EVERYTHING clearly, naturally with your wooden prescription glasses.
Usually when we talk about Root glasses we immediately think of sunglasses. But, what happens to us users of prescription glasses?
Root natural wood glasses are not limited only to protect us from the sun and everything that entails exposure to UV rays, as well as their wide variety of styles, designs and options, they also allow us to mount prescription lenses on their wooden frame to improve and protect vision.
Now you can get your favorite Root prescription glasses Online and without the need to leave your home!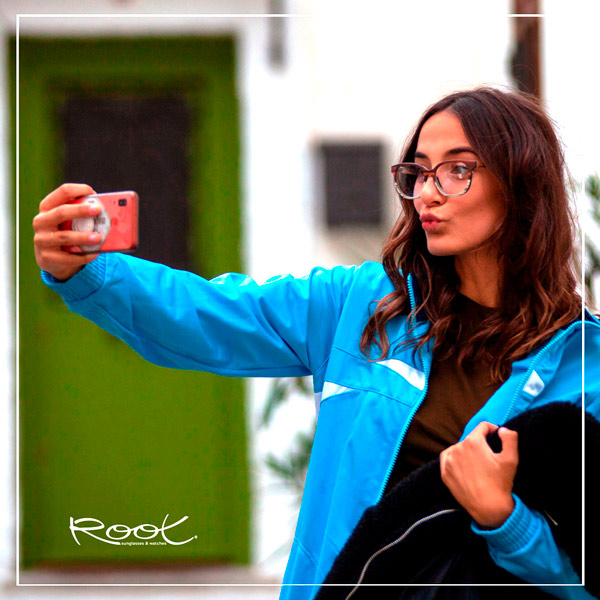 Style and optics are very close
Why suffer the limitations of fashion for our vision if we can adapt it to it?
At present, more than half of the world's population suffers from some visual defect, so the use of prescription lenses becomes an imperative use to protect our eyes.
With Root, take your style to another level, implementing your Root sunglasses made of natural wood in your daily life, and making them pleasant to look at.
Take care of the health of your eyes by taking your favorite Root glasses to the nearest optician for the adaptation of your prescription lenses, improve your vision while still feeling fashionable, forget about plastic and conventional frames, become ecological, sustainable and in trend .
Choose the model, style and design of your preference with our variety of options and adapt your prescription lenses to our fabulous wooden frames, revealing the look and promoting the health of your eyes.
Of all sizes, and for all tastes, women and men, take your glasses with style wherever you want. The health of our eyesight is one of the most important things to which we must pay due attention and care.
Find the right glasses for you in our wide catalog with a variety of options and adapt them to your visual needs. From Maple, Bamboo to Zebrano, our selection of ecological and biodegradable woods make your choice even easier.
In addition to protecting our sight, glasses are a very important style complement, whether it is our particular taste or the adaptation of the glasses to our face type, choosing the perfect glasses will help us to highlight our look, frame our face and improve our vision.
More than an annex to our vision, it is a fashion item, we can combine them with our garments and make our look look more versatile and unique.
That is why we have for your use and visual aid our digital option "SEE HOW THEY FEEL" in each different style of glasses, which allows us to visualize through a photo or Webcam how the pre-selected style of glasses would be, in order to get those perfect glasses that go with our style.
Still not convinced?
Here we leave you our options of prescription glasses for your day to day that are setting the trend this 2020:
SANDALWOOD AND MPINGO WOOD GLASSES
ROATAN
Our full frame Mpingo and Sandalwood natural wood glasses are a trendy and safe option to use with your prescription glasses. These glasses are ultra thin, delicate and very resistant since they have a thin aluminum foil sandwiched in the laminate.
Without a doubt, round frame glasses have been a must in our wardrobe, they stand out abandoning the extravagant style and appealing for our minimalist and simple side. They add that retro touch with a modern flair that we all want to add to our daily style from time to time.
In addition to being resistant and stylish, they were designed with a system of screws that allow the opening of the frame to easily replace the sunglasses with your special prescription lenses to protect your visual health.
EBONY WOOD GLASSES
Another more classic and sophisticated option for the use of prescription glasses would be the full frame natural Ebony Wood Glasses , which give an elegant and modern look, in this frame you can also mount special prescription lenses to regulate the vision of the eyes .
Rectangular glasses have been setting trends since the beginning of 2018 and have definitely not gone out of style since they continue to be among the most fashionable and versatile options of 2020.
Our variety of options also comes with an eco-friendly protective sleeve, microfiber cloth for quick and effective cleaning, a purchase guarantee, and a FREE foldable Kraft pouch !
Whether for you, as a gift or for someone else, the adjustable natural wood glasses serve as inspiration as a frame choice to refresh your year and your looks, while taking care of your visual health with great style and presence in all areas of your life.
Sustainable, ecological, healthy and fashionable!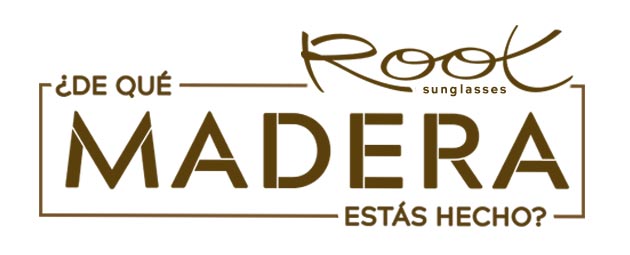 Root Sunglasses & Watches
C / Bailén 44, 11380 Tarifa - Cádiz Spain
Phone +34 956680448
Puntúa el contenido de esta entrada