New Wooden Sunglasses from the Mixed collection for 2022
We present 6 new models of sunglasses with wooden temples from the MIXED collection for this 2022.
This March we complete our collection of sunglasses with natural wood temples from the MIXED collection with 6 new models, 5 very feminine and one unisex, which will surprise you with their design and originality.
Let's start:
INTHIRA WOODEN SUNGLASSES
With soft rounded shapes with a peak on the outer upper part, our INTHIRA model is born . The frame is made of PC Carey in white, brown and black, it mounts an almost total gradient brown lens. The lens overlaps the frame in a very modern design that is a trend this 2022, and the clear temples made of natural walnut wood complete a model that we are sure you will love.
GORE WOODEN SUNGLASSES
The GORE wooden glasses with a frame design similar to the previous model but a little flatter in the upper center, we present a soft mustard-colored transparent frame with a semi-total lens in gradient brown that, together with the transparent frame, give an elegant air. , subtle and modern to this rounded front and with so much personality. Combined with temples made of light and hard wood such as natural maple, the GORE will surprise you with how well they look on all types of faces.
BELLA WOODEN SUNGLASSES
BELLA is the name chosen for this elegant and thick frame made of PC in off-white beige and black tones. And it is that it is the word that came to mind when we saw the result of this inspiring model. With their own personality, BELLA sunglasses are combined with gradient brown lenses and clear natural Maple wood temples that combine perfectly with this beautiful frame,
SANR WOODEN SUNGLASSES
Another very particular model designed for those people with a strong personality who seek, above all, to differentiate themselves with models with a retro air that enhance that personality is the SANR model . Very thick angular frame made of semi-transparent PC in white, black and brown tones, combined with gradient brown lenses and clear Natural Maple wood temples. SANR Sunglasses are inspired by you.
ARIANE WOODEN SUNGLASSES
A little oversized, square shaped with smooth edges running away from angles. This is what our ARIANE model wooden glasses look like . The frame of the ARIANE sunglasses is made of transparent PC that we have combined with Gray gradient lenses . A versatile feminine model combined with Zebrano wood temples that will surprise you with how good they feel.
DYLAN WOODEN SUNGLASSES
The latest wooden sunglasses that we present to you today is the DYLAN model . It is a classic UNISEX frame made of matte black PC combined with gray, brown, or mirrored Red (REVO) lenses and skateboard effect laminated wood temples in brown, yellow and beige tones that give it a touch of color in earth tones. discreet and elegant. We are sure that it will succeed due to its simple design and discreet and elegant colors.
So far our presentation. What do you think of these 6 new models of wooden glasses from the MIXED collection that we just showed you? If you want to know more about each one of them and even try them on online , you can click on each of the models and you will access the product file where you will see all the details, you can try them on online through our virtual fitting room , and of course buy them with FREE SHIPPING within Spain.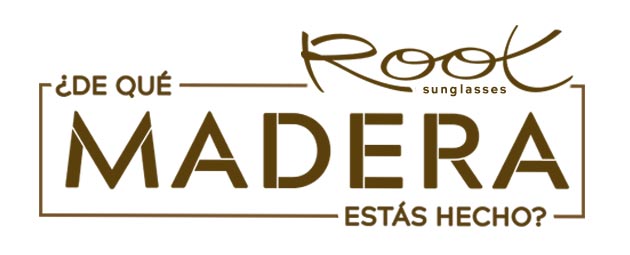 Root Sunglasses & Watches
C/ Bailén 44, 11380 Tarifa - Cádiz Spain
Phone +34 956680448
Puntúa el contenido de esta entrada