What sunglasses are suitable for Autumn?
Many times we associate sunglasses only with summer, nevertheless good sunglasses are an essential complement also in Autumn and even in Winter, in this text we will try to elucidate why.
Sunglasses in Autumn
Autumn is a time of the year of great contrasts and beautiful colors. It can dawn with splendid sun and we can not smoke in the afternoon, in autumn we can have great contrasts of light. Imagine that you stay a long time in a dark room, when turning on the light or going out to the street of repende we feel blinded and we need some time for our eyes to adapt to the new light conditions right? That is what happens to us constantly in those autumn days of contrasts where during the same day we can feel great variations in both temperature and light.
That is why one of our essential fashion accessories will be our sunglasses. We must choose clear lenses or brown base that makes the effect of clearing the vision, this way we can use our favorite sunglasses even when there is no sun, this type of clear lenses or even brown mirror base we can also use in the car while driving by city or highway and included for any activity like doing sports or walking through the parks, the forest and in this way enjoy the wonderful paelta of colors that this wonderful station offers us.
We already know which lenses to choose in the autumn, now let's see which frames will be more suitable in this time where we tend to wear clothes that are darker than in summer. In autumn the colors ocher, brown and black are the ones that rule. You will succeed with a frame of brown tones or natural woods, such as Walnut, Zebra or Mahogany, in fact any frame made of natural wood will make you look elegant and special. You can also tend to black or Carey colors and combine them with brown base lenses either in gradient colors, very suitable for this time or in solid or mirrored colors, such as champagne, yellow and gold colors.
And now you know what sunglasses you are going to choose for this fall?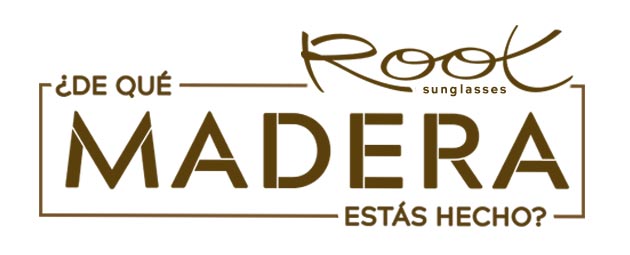 Root Sunglasses & Watches
C / Bailén 44, 11380 tarifa - Cádiz spain
Tel +34 956680448
Puntúa el contenido de esta entrada