Wood Sunglasses - Root Sunglasses Organic Collection 2023
Today I want to introduce you to four models of wooden sunglasses that we introduced at the beginning of the season in our catalog of organic glasses and of which we had not yet made an official presentation.
At Root Sunglasses , we are proud to offer stylish and sustainable accessories that allow you to look fashionable while taking care of the environment. Let's check out these treasures from our organic collection!
1. LUAI Model: Exceptionally Elegant
The LUAI model is a true jewel of sophistication. Its frame and temples made of laminated Burr wood on the outside and beige maple on the inside create a unique contrast. These sunglasses are perfect for those looking for a distinguished and modern style.
2. IREM Model: Elegance and Style in Harmony
The IREM model combines elegance and style in a captivating design. Its frame made of laminated EBONY wood on the top and marbled-looking Burr wood on the bottom and inside is simply dazzling. The temples, made of ebony wood on the outside and Burr wood on the inside, add a touch of sophistication. These glasses are perfect for those looking for a unique and quality accessory.
3. DAIVI Model: A Variation of Elegance

The DAIVI model sunglasses is an exceptional variation of our popular GUSTAV model. With a frame that spectacularly combines walnut and oak wood in different reliefs, and temples made of oak on the outside and walnut on the inside, these glasses are a true work of art. If you are looking for style and originality, the DAIVI model is for you.
4. LENA Model: Elegance and Sustainability
LENA sunglasses are a stylish and sustainable option for women who value style and quality. Made entirely of EBANO laminated wood, a layer of OAK wood has been inserted into the frame to offer a unique combination of textures and colors. With its cat-eye design, these glasses are ideal for those women looking for a retro and sophisticated touch in their style.
At Root Sunglasses, we strive to bring you products that not only make you look good, but are also kind to the environment. Each pair of sunglasses in our organic collection is a statement of style and a commitment to sustainability.
Are you ready to look stylish and contribute to a greener future? Do not miss the opportunity to discover these incredible models of organic sunglasses from Root Sunglasses. Make a conscious choice and make a difference!
Remember that each Root Sunglasses purchase is a step towards a more sustainable and elegant world. Join us on our journey to conscious fashion!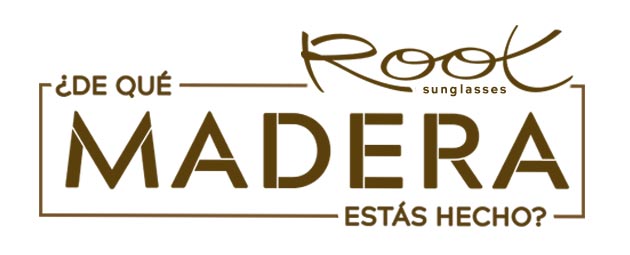 Puntúa el contenido de esta entrada