Root Sunglasses: Sustainable Style and Ecological Consciousness
Root Sunglasses is not just a fashion brand, it is a symbol of commitment to sustainability and ecological awareness. In this article, we'll explore the core values ??that drive Root Sunglasses to be a go-to brand in the sustainable sunglasses market. From choosing responsible materials to promoting ethical fashion, Root Sunglasses stands out for its focus on creating products that combine style and environmental responsibility .
Sustainability at the center :
Root Sunglasses prides itself on its focus on sustainability at every stage of the manufacturing chain. The brand is committed to using mainly natural and renewable materials, such as wood , in the manufacture of its sunglasses . This not only reduces reliance on unsustainable materials, but also promotes the conservation of natural resources .
Craftsmanship and quality:
Quality is central to Root Sunglasses values . Each pair of wooden sunglasses and watches is manufactured with care and precision craftsmanship to ensure product durability and longevity. Our brand prides itself on offering high-quality products that are not only stylish, but also resistant and designed to last over time.
Ethical Fashion:
Root Sunglasses is committed to ethical fashion. Our brand makes sure that the working conditions in the workshops of the different suppliers are fair and safe. This commitment ensures that every pair of sunglasses produced for Root Sunglasses is made responsibly , free of sweatshops and unfair practices.
Innovation in design:
In addition to our focus on sustainability, Root Sunglasses stands out for its innovation and designs . We strive to create modern and stylish sunglasses models that fit in with current fashion trends. Root Sunglasses proves that sustainability and style can go hand in hand, offering consumers the chance to wear fashion accessories that are also environmentally friendly.
Environmental awareness:
Environmental awareness is one of Root Sunglasses' core values. The brand strives to minimize its ecological footprint in all aspects of its business. This includes the use of recycled and recyclable materials in the packaging of its products, as well as the implementation of manufacturing practices that reduce CO2 emissions and the waste of resources.
Product recycling:
Root Sunglasses is committed to recycling and reusing its products to reduce environmental impact. The brand actively promotes the recycling of used and damaged sunglasses and watches through special programs . These programs allow customers to send their products to Root Sunglasses for recycling and, as a token of appreciation, receive exclusive discount codes for future purchases.
By participating in these recycling programs, customers not only help reduce waste and extend the life of products, but also gain additional benefits by receiving discounts on their next purchases. This creates a sustainable cycle where old products are transformed into incentives to purchase new Root Sunglasses items, thus promoting the circular economy and environmental awareness.

Root Sunglasses' core values ??are based on sustainability, ethical fashion and commitment to the community . The brand proves that it is possible to combine style with environmental responsibility, creating high-quality products that are not only stylish, but also environmentally friendly. Through its focus on sustainability, Root Sunglasses strives to make a positive impact on the world. By choosing Root Sunglasses, you are not only sporting a fashion accessory, but also supporting a brand committed to a more sustainable and just future.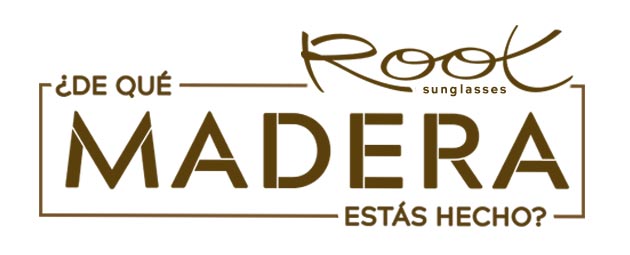 Puntúa el contenido de esta entrada