MIXED WOMEN: NEW COLLECTION OF SUNGLASSES FOR WOMEN
Sustainable fashion continues to gain ground in the fashion world and the eyewear industry is not far behind. Wooden sunglasses are an excellent option for those looking for a stylish and sustainable style at the same time. At Root Sunglasses we are proud to present our new MIXED WOMEN collection , with unique and modern designs that will not only protect you from the sun's rays, but will also make you look great while wearing them.
Our MIXED UNISEX collection and the new MIXED WOMEN collection have many similarities, as both offer modern and sustainable wooden sunglasses with quality lenses. Both collections combine PC, acetate or metal frames with natural wood temples to create an attractive and durable look at an affordable price.
Today there is a growing trend in fashion towards gender equality, which is reflected in the growing popularity of unisex glasses. In this way, unisex glasses have become very popular for various reasons. First of all, many people are looking for a glasses option that can be shared with their partner, friends or family. Also, the unisex designs are more minimalist and timeless, making them suitable for anyone, regardless of gender or age. However, the main difference between both categories is that the MIXED WOMEN collection is designed specifically for the feminine style.. The natural wooden temples are perfectly adapted to the current fashion trend that seeks sustainable and environmentally friendly products. In the MIXED WOMEN collection , you will find a wide variety of sunglasses with natural wooden temples that adjust to different styles and tastes. From more classic and elegant models to more modern and daring designs. All of them have in common the quality of their materials and the attention to detail in their manufacture. Therefore, if you are looking for sustainable, modern sunglasses that adapt to your feminine style , MIXED WOMEN is the perfect category for you.
The MIXED WOMEN collection has a variety of models, each with its own personality and style. Here are some of them:
MADAGASCAR sunglasses ,. With an oversized and elegant square design, the MADAGASCAR sunglasses are ideal for any occasion and for any style.
The ARIANE sunglasses with a sophisticated and distinguished design does not go unnoticed and is another of our popular models for women, women with a strong personality and a bold fashion sense.
A new model from the MIXED WOMEN collection is the ZOE sunglasses , with the front in transparent satin toasted caramel color, the ZOE glasses are designed for the modern and elegant woman.
The new ABBY sunglasses with their satin-finish transparent khaki green PC front and their maple wood temples add a natural and sustainable style to the frame.
The MIXED WOMEN collection also includes the new LUNA sunglasses , with a matte transparent champagne frame and rounded shapes and high-quality maple wood temples, giving it a natural and exclusive touch.
Or its sister NORA sunglasses that combine a frame in an attractive satin orange tone with walnut wood temples.
On the other hand, the new TELMA sunglasses are a perfect option for those women looking for a vintage style with a modern touch. The satin light cream frame, together with the maple wood temples, create an elegant and original look.
The also new MIA sunglasses with its cat eye design, these glasses are destined to become another popular model in our MIXED WOMEN collection.
The new ELLA sunglasses with a satin clear deep bone frame AND wide light maple temples that blend perfectly with the frame are the perfect accessory for any woman looking for a combination of style and function.
The new OONA sunglasses with the same frame but with a satin black front and wide zebra wood temples, creating a beautiful color contrast.
To finish with the novelties introduced in the new MIXED WOMEN collection and which are added to the already existing models that have been transferred from the MIXED UNISEX category, we have the new SOPHIA C sunglasses with a rounded frame in satin black, the lenses mounted on the frame and wide temples in grained walnut that make a harmonious contrast to the frame.
Or the new ANNE sunglasses with bamboo temples and a two-tone front with a black eyebrow and a lighter colored bottom, ideal for women looking for a daring and sophisticated look.
The new MIXED WOMEN collection is the perfect combination between fashion and sustainability. These sunglasses are designed to complement the feminine style and protect the eyes from the sun's rays in an environmentally friendly way.
The new MIXED WOMEN collection by Root Sunglasses offers a wide range of options for women looking for modern and sustainable wooden sunglasses. Each model has its own personality and style, so you can find the perfect sunglasses for any occasion. Plus, all of our MIXED WOMEN sunglasses are built to last and are made with the highest quality materials, which means you can enjoy your favorite wooden sunglasses for years to come. Join sustainable fashion and choose one of our MIXED WOMEN wooden sunglasses!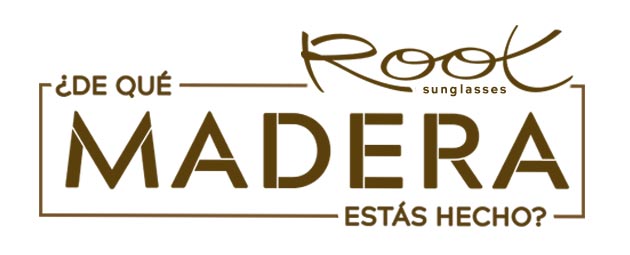 Puntúa el contenido de esta entrada