WE HAVE RECEIVED REPLACEMENT OF THE MOST POPULAR WOODEN SUNGLASSES
Hello friends of Root Sunglasses ! We have great news to share with you! We've just received restocks of some of the most popular styles from our Mixed wooden temple sunglasses collection and also from the Organic collection .
In addition, we are adjusting the prices of all our sunglasses collections for the 2023 season , so now is the perfect time to get your favorite Root at an even better price. If you want to know more, keep reading!
Our MIXED collection combines natural materials such as wood and PC, acetate or metal with a modern design to create unique and timeless glasses. These glasses are also strong and durable meaning you'll be able to enjoy them for a long time, the lenses offer superior UV protection so you can be sure your eyes and skin are protected while you're having fun and you can enjoy the snow, from driving to the sun without disturbing reflections thanks to the polarization of the lenses available in practically all the glasses in our MIXED collection .
Among the reruns received in the MIXED collection aimed at a male and unisex audience, we highlight the following:
The MIXED collection also includes several models for children , of which we also have replacements available for the new season that is about to begin, since spring is just around the corner and our sons and daughters like to show off style. and sustainability while staying calm knowing that your eyes and skin are protected. These are very popular models that are already back.
And within the more feminine MIXED collection you will find these replacement models:
The Organica collection is the ideal option for those looking for a pure, more minimalist and sustainable style. All the glasses in the Organic collection are handcrafted with the best natural woods and without the use of chemicals that are harmful to the environment. In addition, each pair of glasses is unique and has a different touch from the others due to the nature of the wood and its handmade character. If you are looking for special glasses, made by hand with a warm material with an impeccable finish, and lenses with maximum protection against UV rays and polarized , make sure to choose your favorite model and buy it as soon as possible. It often happens that when a model from the Organic collection runs out, it takes a long time to return. We usually receive inquiries from you asking when one or the other model will return. Now is the time to take advantage of buying the model you were waiting for before it runs out again and takes several months to arrive again.
These are some of the models of our most exclusive organic sunglasses that we currently have in stock:
And of course, we have also received replacements for the best models of the Bamboo collection , which were out of stock. The BAMBÚ sunglasses collection is one of the favorites of our customers, for quality-price it is one of the most popular collections among customers looking for ecological glasses. light, hard and beautiful at a contained price. That's why we're excited to be able to offer restocks of the most popular models that have been running out. So if you are a fan of this collection, don't wait any longer and make your purchase today.
Among the replacements in the BAMBÚ collection you will find these models, some of them available in two sizes:
In conclusion, don't wait any longer to improve your collection of accessories with some of the most popular models from Root Sunglasses & Watches. Order today and discover why our wooden sunglasses and watches are the perfect choice for those looking for a unique and sustainable style!
Discover your true nature with Root Sunglasses® . Visit our catalog to see all the available models!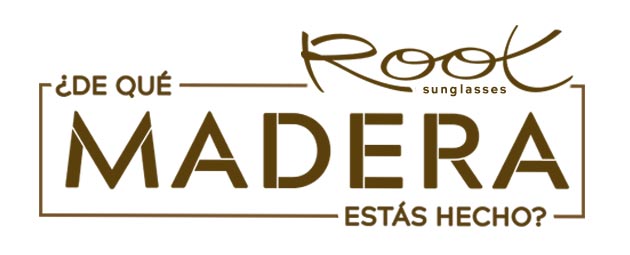 Root Sunglasses & Watches
C/ Bailén 44, 11380 tarifa - Cádiz, spain
Tel +34 956680448
Puntúa el contenido de esta entrada