The sunglasses that best suits you according to your face
Choose a sun glasses that fits us ... Perfect! It is not easy task and is that in addition to the infinite models that there are in the market, the tastes, the perceptions of each one, the uses that we will give to the glasses ... There is a crucial factor to keep in mind to get that the spectacle It is really good and it is that each one of us has a different physiognomy or a certain type of face which marks a lot the final result of the glasses that we buy.
Because we are different and there is the grace and the interesting thing, we need to make a good search and selection of our sun glasses so that it fits our factions, is comfortable and comfortable, we look good and enjoy it as a star complement. our outfit. Because a sun glasses says a lot - very much of us. The look is the mirror of the soul and when there is sun we usually protect it with sunglasses that must say a lot about us, about our identity, about what our eyes would transmit if the glasses were not on and we can not risk that they do not favor us or empower us The best of us.
Therefore, when choosing a sun glasses (especially if we buy online) we have to take into account that although we are all different and unique and there are not two physically equal, if we can, thanks to similar parameters, include the factions and features more common in groups on which later the designers of sunglasses are supported to create the collections to which each spring and summer we can access. If you identify how is your face (in general terms) you can make a first "sieve" more successful. Then, you only have to choose the glasses or glasses that you like and with our virtual tester, see how you have left, make the purchase and in a few days you will be enjoying your wooden sunglasses .
Types of face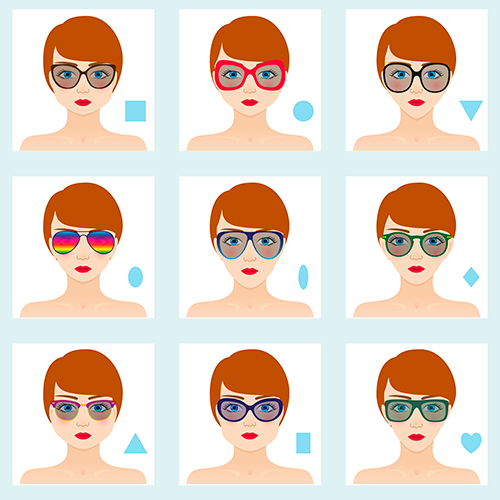 - Square: If your face is of aspect or square features, what we will look for with your sunglasses is to soften the lines and lengthen. This is why what will best suit you are narrow frames (avoid the bulky) and preferably round or oval designs, frames that add a top rod (because it softens forms).
o It will be good if you avoid, in the measure of your tastes, the square shapes (because it is what we want to compensate) and everything that highlights the low form of your face (chin, chin).
- Oval: It is the face "more grateful" because they fit almost all the frames so here it is about finding the one you like the most. The main objective is to maintain what you have, that is, the balance in your features. You can play with more daring designs because they will be fantastic. The only thing you should be careful with is the frames that are too big because they will disguise your well-proportioned features.
- Round: If your face is round you will know that what you want is to tune - lengthen - narrow it and with a proper sunglasses you can get it. Bet on mounts with geometric shapes (rectangular) and above all, narrow because these are the ones that thin the face. In addition, choose glasses that have the prominence in the upper part as for example those that have rods up joining the two lenses ... It will make the visual focus is up.
o Avoid, in order not to harm the result, the small frames (which will be disproportionate).
- Triangular : In this type of face the most accentuated is the lower part, that is, the chin - chin, which is why it is sought to soften it and remove protagonism. How? With glasses that bring the point of view to the cheeks opening in this area, with glasses that have "half mounts" and also play with strong colors or those that are decoratively powerful at the top.
o Forget everything that stands out in the bottom of the glasses and of course, small and disproportionate mounts with your face.
- Diamond : This time it is to give more prominence to the cheekbones and eyes so that the optical effect achieved is that both (eyes and cheekbones) are higher. We will achieve this by choosing a sunglass that has decorative elements in its upper part, with oval mounts that in addition to lifting maintain balance and always avoiding narrow frames (because they will promote the line of the eyes).

If you know your face well, your features and how you are, you can choose more accurately and get a lot more out of it. The shapes, colors, lenses and all the details of a sunglasses are more than thought so that all your details have a leading role in the final result. Your look will be complete and perfect for you.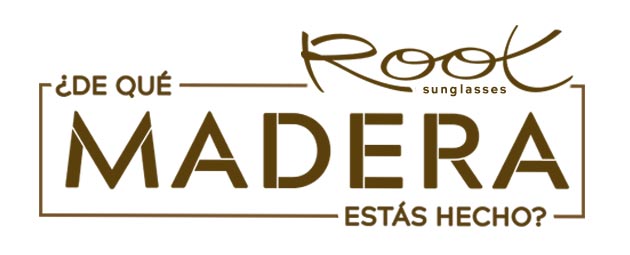 Root Sunglasses & Watches
C / Bailén 44, 11380 tarifa - Cádiz spain
Tel +34 956680448
Puntúa el contenido de esta entrada