New collection of autumn glasses of Sun MIXED PREMIUM with front of acetate of high quality and PIN of wood natural.
Today we present the new collection MIXED PREMIUM Limited edition. The collection Root Sunglasses® Mixed Premium sunglasses are made with the best materials with care to get a completion, combinations of colours and textures impresonantes and impressionable. The front of the collection Mixed premium is manufactured in acetate of high quality, the acetate is a material resistant and castable with a texture and some colors very characteristic that is differ clearly of others materials as the polycarbonate with the manufacture our collection Mixed standard. The end of the PIN is also made of high quality acetate and incorporates an internal steel rod that adjusts it to the characteristics of each face.
As sideburns concerns we have selected for our Mixed collection premium the most beautiful natural wood and as these models have been treated with a thin layer of varnish that provides a bit of brightness and still improved life. In some models the union between the wood of the pins and the end of acetate is decorated with an elegant piece of metal that brings elegance and distinction.
As all our Mixed collection sunglasses premium mounted lenses of high quality CT are polarized protect you from UV rays with UV400 filter and montán herrajo of stainless steel of high quality with spring for a perfect fit.
For this collection exclusive of Root Sunglasses have selected 3 types of mounts that by its size and shape is adapted to the perfection to all type of faces of both sexes combined with two terminations of colors and two combinations of lenses to choose.
Them models RIN e IGUAZU are a variation of the popular model Aviator with the front manufactured in acetate in black and carey Brown clear respectively, you will love its texture and its termination careful to the maximum in addition to its resistance, style and elegance.
Those models TEIDE MAUNA y ETNA of shape suggestive with completion in acetate of colors Carey grey, Carey Brown clear and black and PIN of wood of ebony are sexy and elegant.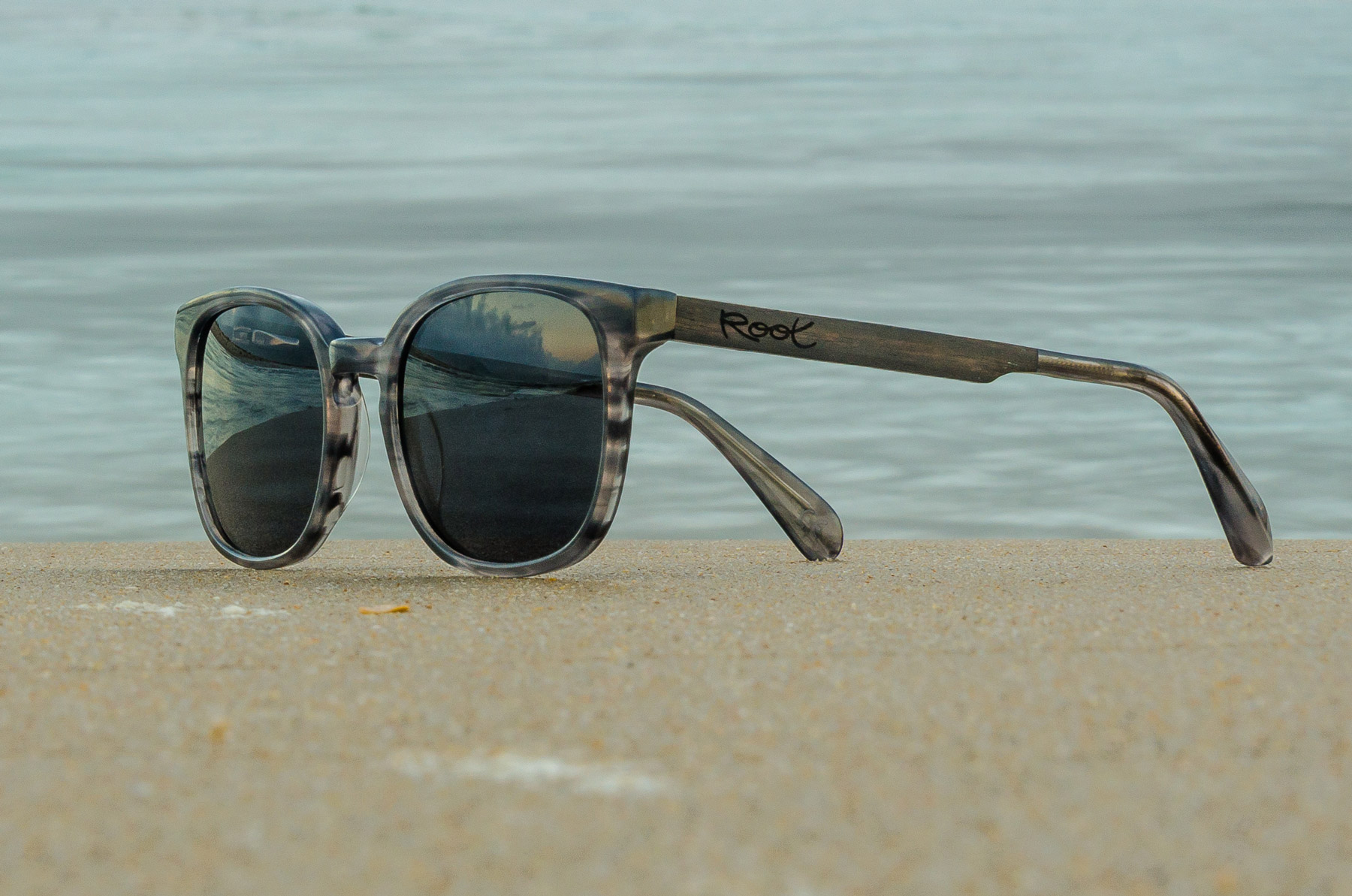 ZORGE AKTUA y MAOU models is adpatan to all the sides are both male and female.
MIXED PREMIUM collection is a limited edition which we do not know if we will get back to manufacture.
Is your chance of making you with a Root Sunglasses MIXED PREMIUM more unique and unrepeatable that never.
Puntúa el contenido de esta entrada