Sunlasses with Wooden Temples for Children: New Collection MIXED x KIDS
It was a recurring question among our customers, both in our physical stores, and the owners of the Points of Sale that distribute our collections of sunglasses and watches of natural wood. Do you have wooden glasses for boys and girls? The answer to that question is going to be another one from this moment, with the new collection of sunglasses MIXED x KIDS with natural wooden temples, we respond to this concern of fathers and mothers who are " made of a special wood"and instill in their children values ??of responsible consumption, in the use of recyclable or non-polluting materials in fashion products, because our children are the sustainable future that we, the adults, dream of.
The new collection MIXED x KIDS from Root Sunglasses is born today with one of the most popular frames for boys and girls.
With rounded shapes, this is a frame that feels good to both boys and girls and that adapts to almost any face in a size optimized for boys and girls between the ages of 5 and 13. All the glasses of this new collection, of course, mount polarized lenses with UV400 protection and also the lenses have a hydrophobic coverage that provides greater resistance to scratching.
To start with this collection MIXED x KIDS we have combined this frame in 4 base colors: Red , Blue , Pink and Gray . For the sideburns we have chosen Zebra Wood, a wood, resistant with a marked grain that gives the whole an unmistakable natural flavor.
Each of them, in turn, is available in 3 different lens colors, so the result is a collection of 12 different models , which are sure to adapt to the tastes and personality of each child.
In the future we will update and complete the collection MIXED x KIDS Root sunglasses with new models, what if, that from now on the answer to the question Do you have wooden glasses for boys and girls? IT WILL BE ... OF COURSE THAT YES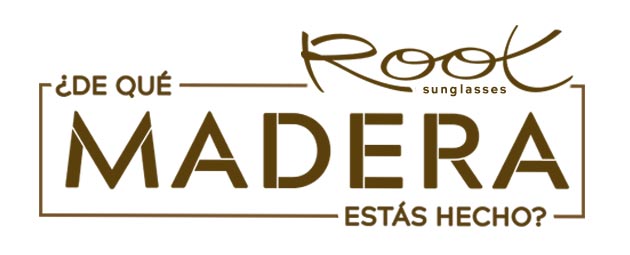 Root Sunglasses & Watches
C / Bailén 44, 11380 tarifa - Cádiz spain
Tel +34 956680448
Puntúa el contenido de esta entrada