Wooden sunglasses and watches - 2020 novelties
At the end of January and the beginning of February 2020, as every year, we were presenting our professional clients and points of sale the novelties in sunglasses and wooden watches that we have developed, facing the 2020 season.
Root Sunglasses was present at the most important professional fairs in Europe such as Who's Next (Paris) or MOMAD metropolis and BISUTEX both held in Madrid, where our professional clients had the opportunity to discover our collections of organic and natural sunglasses and watches, and also all the news for 2020.
Spring is just around the corner, we want to present in this post all the news that is already available in our online store and that will soon be at your disposal in our stores in Tarifa and Madrid as well as in the shops of our professional clients and in the outlets that are distributed by Spain and also in some other places of the world.
New Wood glasses in the 100% Wood collections (Premium Wood)
Our PREMIUM WOOD collections encompass all models of fully manufactured sunglasses (both frames and temples) with different types of the best natural woods. It is the most elaborate collection of all the Root Sunglasses and we can find in them from basic models made of solid wood such as in the BAMBÚ collection models and others much more elaborate, where we use high quality woods that we select for their properties and its beauty, to make innovative models with a very exclusive touch and a high degree of handmade manufacturing.
The Root trend, as far as the MADERAS PREMIUM collection is concerned and the collection of novelties that we have presented this year include models where the reliefs are played with, such as in the models of the type that we show you below.
Another trend of our brand are the models with full lens and a thin wooden frame around it. Minimalism and elegance are sought, in this way most of the models in the PREMIUM WOOD collections presented for this 2020 have chosen the most beautiful and impressive woods, the models tend to be fine, all of them have taken great care of the Manufacturing technique using laminated woods with the technique of sheet - counter-laminate or simple laminates, even solid models, much attention is also paid to the careful finish to the smallest detail.
In the 100% Root wood collections our customers find organic models that provide a degree of distinction in handmade models made of high quality organic materials where there are never two models alike. Look in our online catalog , you will recognize all the news because they are marked with a STAR
New Glasses with Wooden Temples in the "MIXED" collections
Our MIXED or MIXTAS collections, as some of you call it, are characterized by the wide variety of colors and models available in our catalog and of course for their quality-price relationship where for a contained price our customers obtain a product manufactured manually with A noble and natural material combination and other classic materials in saddle making, the MIXED has a very natural distinctive touch at an affordable price. In the MIXED we combine fronts of quality synthetic materials with temples made from the most beautiful woods, some we decorate with vintage effect, engravings or we tint them to add a touch of color.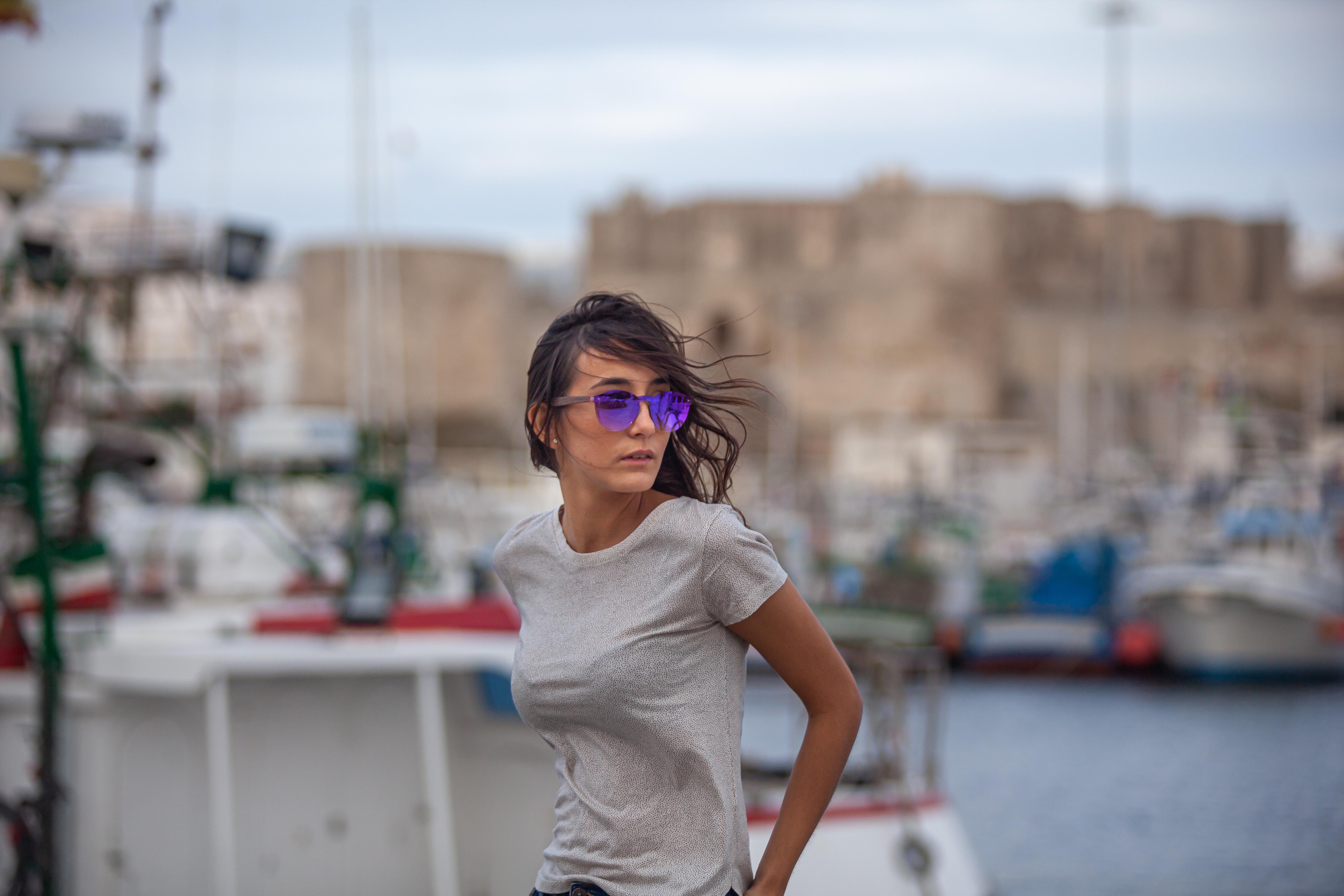 This season, at MIXED, we continue to bet on flat lenses where we have redesigned and improved the most representative models that have become so popular among all our clients of both sexes. The SUN MX collection with new solid lenses will surprise you with its lightness, its suggestive rounded shape, the variety of lens colors, and the detail engraved on the temples.
New colors in the classic wayfarer frame, which with the lens combinations, up to 4 for each reference, make this frame so popular one of the most varied models in our collection. In Root we divide the wayfarer mount between the CANDY with the transparent frame and finished in gloss and the SUN with the transparent or solid frames and matte finish. There is a CANDY or SUN for each type of person regardless of gender.
When a CANDY or SUN is a bit small or we like a more oversized glasses in a natural way, we go to the RUN collection with a slightly larger frame and a little more angular, it is natural selection when the circumstance of that the others seem small to us. For this 2020 we have renewed RUN collection with new colors. Four lenses to choose for each reference ensure a wide variety of variations so that all tastes are satisfied, The objective that each person find their unique style with the RUN
New Wooden Glasses for Boys and Girls (Root x Kids)
The little ones have a new model for this 2020 season. The rounded model that you see below these lines that we call KID R , available in several colors and with several lenses in addition to with different types of wood on the pins and that you liked so much During 2019, we added another one that would be the equivalent to the CANDY or SUN model of the wooden glasses for the elderly.
This is the model that we have called KID W , of which you can see a couple of examples below:
The KID W PURPLE model that you can see on these lines with colored laminated bamboo temples and a size suitable for boys and girls between 6 and 13 years old.
... or the KID W BLACK model with rosewood wood temples and matte black frame, a more classic model, but with the unmistakable eco-natural touch provided by the temples of this beautiful reddish wood. Like the previous one, it is a unisex model with an optimized size and suitable for boys and girls between 6 and 13 years of age.
New Wooden Clocks for 2020
As far as watches are concerned, we have a replacement for all the models that were out of stock, which were many, and we also have some interesting news in both the NATURA collection and the STEEL NATURA collection .
For the NATURA collection we present a model that the most classic will love. This is the POCKET model , a wooden pocket watch model that had a lot of acceptance at the fairs.
and also other models such as the Walnut wood PLAN, or the CLUE model in Acacia wood of very circular shapes and that have a combination of mail dial needles and wooden box that seems very beautiful.
As regards the STEEL NATURA collection , which corresponds to the family of watches with a stainless steel case and natural wood decorations, we also present several new models. such as the ANNA , MARY and ROSE models , which in addition to sharing beautiful female names, which already gives a clue of who these models are aimed at, they also share size and dial aesthetics, varying the type of wood that decorates the front and the color of the metal belt.
... or two very strong sports-style models, such as the ELEGANCE and BLACK ELEGANCE models intended for the most demanding male audience, for those men who like to feel the weight of a powerful wristwatch. Both models mount a stainless steel strap that combines wooden and steel links and that brings weight and great consistency.
In addition to the models presented in this long post, we have REPLACEMENT of the vast majority of models of sunglasses and watches that our public likes the most and that were exhausted. We always say it Root Sunglasses and Watches has a very large collection of models and variations of them, I dare say that one of the largest on the market. All our products are carried out in a highly manual process , so the production process is very slow, since some items are sold out until they return to replenishment can take several months, so we strongly recommend that you DO NOT wait to buy what models you like the most , since they could sell out quickly.
Best regards
Iñaki Olazagoitia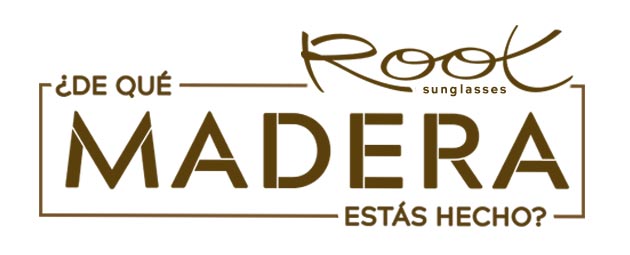 Root Sunglasses & Watches
C / Bailén 44, 11380 Tarifa - Cádiz Spain
Tel +34 956 680 448
Puntúa el contenido de esta entrada