Steel Nature - Wood Watches
Meet the new collection of Root Wood and Steel watches
Last weekend we were in MOMAD Metropolis Ifema Madrid presenting our professional clients and Points of Sale the News that Root sunglasses & Watches brings for this season 2019.
We present News in the collections of sunglasses 100% Wood , in the collections MIXED for which we have created a Children's version of which we will talk in other posts in the future and of course, we present the collection that concerns us today. The collection of Steel Natura wooden watches .
The Steel Natura Collection is the natural evolution of Root Sunglasses & Watches wooden watches that complements our complete collection of 100% BASIC NATURA wooden watches and the Steel Natura is a turn of the screw to the concept of sustainable eco watches in the combination of boxes Stainless steel in black gray or gold submersible to 3M with Premium Natural Wood such as Ebony, Oak or Rosewood, minimalist dials in white or black some of natural marble and self-adjusting leather or metal straps. The result could not have been more satisfactory and our professional clients were delighted with the new variant in Root watches.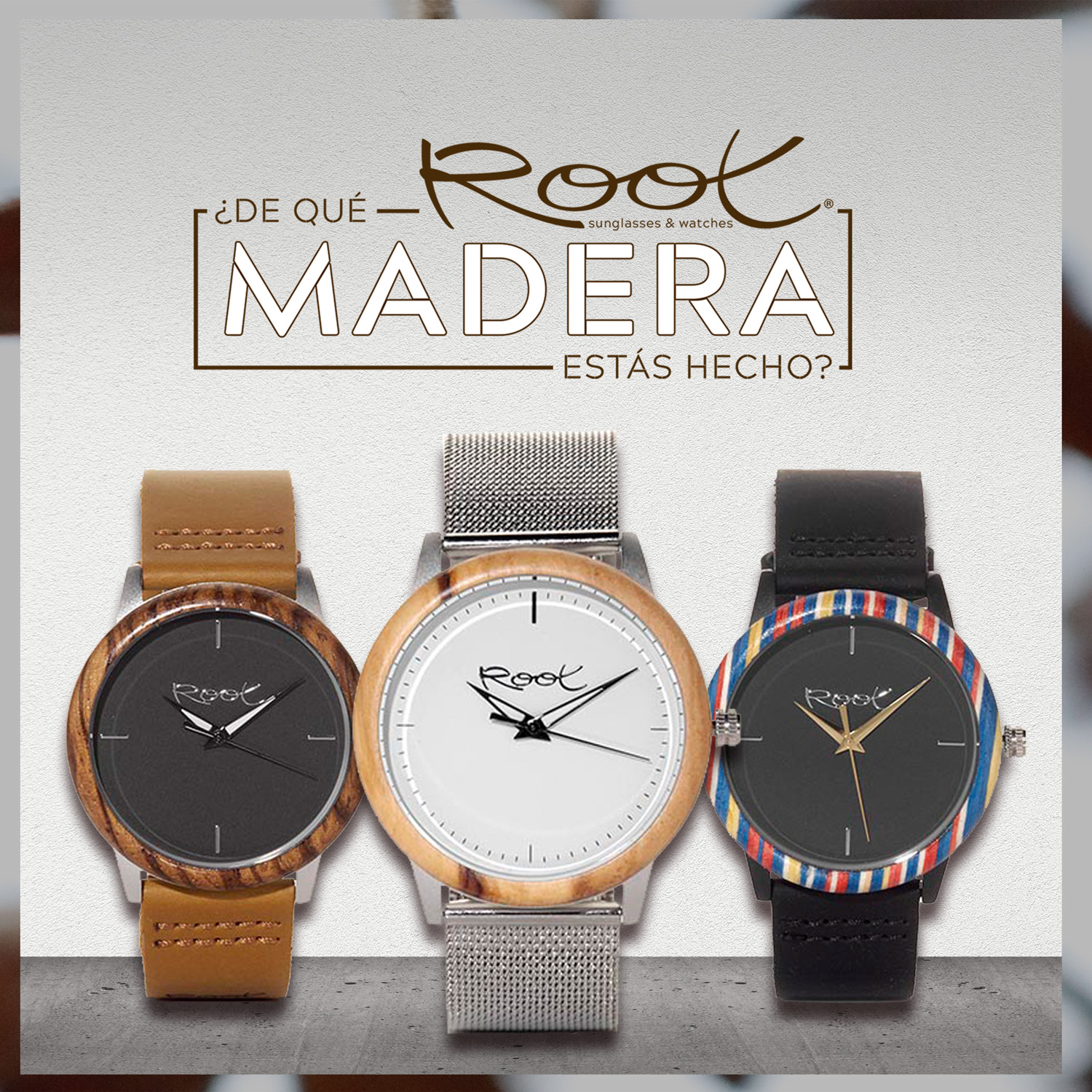 Root Sunglasses & Watches
C / Bailén 44, 11380 tarifa - Cádiz spain
Tel +34 956680448
Puntúa el contenido de esta entrada